HUGE
A MAGAZINE
IN GRAND STYLE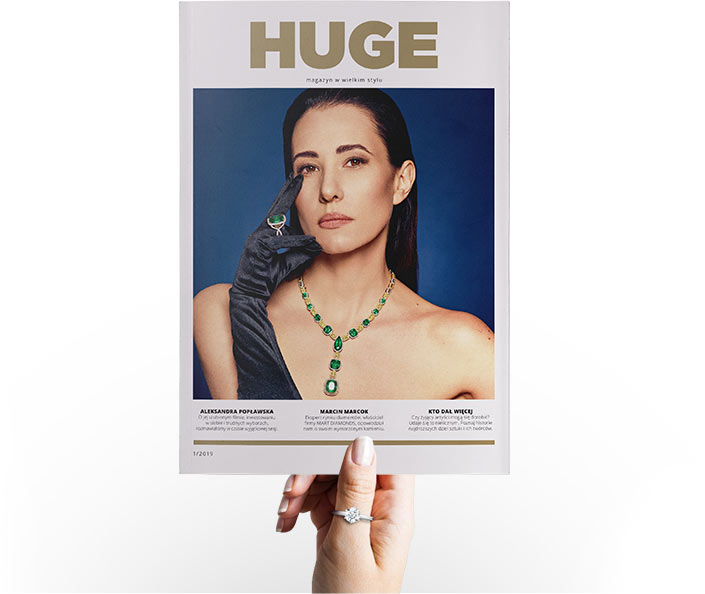 The most precious stones in the world deserve a perfect setting. This is what our "HUGE" magazine is like—unique, elegant, stylish and bringing you closer to the best in the world of luxury. Each issue is polished to perfection in order to take our readers on a quarterly journey to the enchanted world of beauty. This unique publishing project on the precious stones market is another reason for our pride. It is proof that diamonds are our greatest passion, to which we devote all our time, and from now on we dedicate this unique magazine.
The star of the issue is Aleksandra Popławska and the accompanying emerald-diamond jewelry of our making. On a hundred pages of the quarterly we also write about investing in art, we go for a walk along the lively Jewelers Road, we look at the most expensive apartments in the world and we have an appetite for the best cuisine in Spain.
JOIN THE GROUP OF
"HUGE" READERS
 
Arrange an individual meeting
with us and return home with
a plan for a successful investment
and the latest "HUGE" issue.